REGISTER FOR ACCESS TO VIDEO PRESENTATIONS
Thank you for your interest in Junot Systems' NLINK ADC to SAP Solutions video presentations. In order to access the videos you must first register by filling out the form below. This information will be used solely for internal record keeping and Junot Systems will not sell, rent, or send personally identifiable information about you or your company to any other person, company, or organization.
Functional NLINK ADC to SAP Solution Demo
This 9 minute video provides a functional demo of the Inventory Cycle Count MI04/MI04 baseline barcoding transaction that is available with the NLINK ADC to SAP Solution. It describes some of the limitations of the MI04/MI05 transaction set in SAP and explains how the delivered implementation improves on the standard SAP functionality so that
users can adopt an approach of "scan-and-go".
HELP
If you experience problems accessing the videos, please contact us directly and we'll be happy to send you a private link to the content.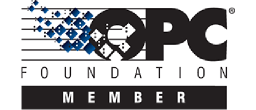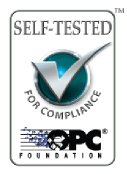 There`s really only so much information you can absorb by reading about an enterprise software product like the NLINK ADC to SAP Solution. At some point you need to see the software in action and that`s what the NLINK ADC to SAP Solution Video Presentations are all about.

At Junot, success means providing our customers with world-class SAP integration solutions. Here are some real-world NLINK ADC to SAP Solution deployments which highlight how working with Junot Systems has benefited just one small cross-section of our customers.

If you have already seen the Video Presentations and would like to learn more by scheduling a WebEx demonstration of the NLINK ADC to SAP Solution please contact us today and we will be glad to arrange it.

For more technical and product information regarding the NLINK ADC to SAP Solution please contact: [email protected]
For sales and pricing information regarding the NLINK ADC to SAP
Solution please contact: [email protected]