AUTOMATE – SIMPLIFY – MOBILIZE
The NLINK® ADC to SAP® Solution is a simple-to-use, cost-effective out-of-the-box SAP barcode system that enables companies to integrate their barcode scanners and automatic data collection (ADC) devices to their SAP systems faster, cheaper and at a lower risk than would otherwise be possible. The
NLINK ADC to SAP Solution
allows users to select from a wide variety of pre-built
SAP barcode transactions
and is delivered as a fully supported product that installs in minutes and requires absolutely no custom coding. Deployed worldwide for over 20 years,
NLINK's SAP Certified
Interfaces work with
any version of SAP R/3, SAP ECC or SAP S/4HANA
and require no additional SAP components to be purchased, or installed into the SAP landscape.
AUTOMATE
Remove data entry errors by adding barcode scanning to your business process. Use the real-time validation provided by a system that delivers real-time SAP connectivity. Post data to SAP as it's collected and resolve issues immediately, at the source.
SIMPLIFY
Provide users with streamlined, simplified SAP barcoding screens. Present them with only the information required to perform the function at hand and provide it in the context that your users understand. Scan and Go.
MOBILIZE
The NLINK ADC to SAP Solution runs on any mobile device that has an HTML5 browser. Integrated Barcode Scanners, Tablets, Smart Phones are all supported. Liberate your SAP data and provide it to users on the go.
THE NLINK SAP BARCODING SOLUTION
Overview of the NLINK ADC to SAP Solution Architecture, Functional Highlights and Enterprise Features.
Review the set of out-of-the-box SAP barcoding transactions that are available with the system.
List of Supported SAP Versions, Barcode Scanning Devices and Deployment Options.
This featured 7 minute video provides a functional demonstration of the out-of-the-box SAP Maintenance Barcoding Transactions available with the NLINK ADC to SAP Solution. It shows how the delivered SAP Barcoding screens improve on the standard SAP functionality so that users can adopt an approach of "scan-and-go". Click here to register to access the NLINK ADC to SAP Solution SAP Barcoding presentation videos.
Junot Systems was founded over 20 years ago to provide a better way to deliver SAP barcoding solutions to manufacturing companies. Our very first SAP bar coding deployment was to a multi-national semiconductor company in 1998. Today we have active NLINK installations in 30 countries spanning five continents. Our SAP bar coding consultants have an average of 20 years of professional industry experience and a minimum of 10 years tenure at Junot Systems. Junot Systems delivers four things to all our customers: Technology, Experience, Expertise and a Commitment to providing exceptional value at a reasonable price.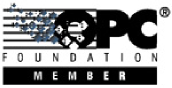 There`s really only so much information you can absorb by reading about an enterprise software product like the NLINK ADC to SAP Solution. At some point you need to see the software in action and that`s what the NLINK ADC to SAP Solution Video Presentations are all about.

At Junot, success means providing our customers with world-class SAP integration solutions. Here are some real-world NLINK ADC to SAP Solution deployments which highlight how working with Junot Systems has benefited just one small cross-section of our customers.

If you have already seen the Video Presentations and would like to learn more by scheduling a WebEx demonstration of the NLINK ADC to SAP Solution please contact us today and we will be glad to arrange it.

For more technical and product information regarding the NLINK ADC to SAP Solution please contact us by pressing the Details button below.