NLINK ADC TO SAP SOLUTION CERTIFICATIONS
The NLINK® ADC to SAP Solution has a number of certifications from companies such as SAP and Microsoft. These independent certifications give our customers and partners the assurance that Junot's world-class product offerings will behave consistently and appropriately within their enterprise environment.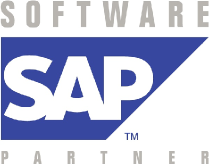 Junot Systems' NLINK Enterprise Application Integration product suite is fully certified by SAP in Automatic Data Collection (CA-ADC), Application Link Enabling (CA-ALE) and is Certified for SAP NetWeaver®. Additionally, NLINK has achieved the Powered by SAP NetWeaver certification for J2EE Deployment (J2EE-DEP) and SAP Enterprise Portal Business Package (EP-BP).

The Microsoft Certified Partner Program is a widely-recognized, worldwide program for independent companies that provide Microsoft-based IT services and products to corporate, government and small or medium-sized businesses. As one of the most important resources in providing Microsoft solutions, Microsoft Certified Partners provide a commitment to emerging technology and providing excellence in customer solutions.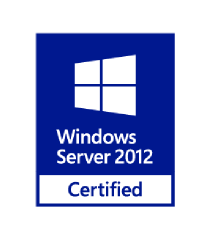 CERTIFIED FOR WINDOWS SERVER 2012
NLINK has successfully completed the Certified for Windows Server 2012 compatibility test and has met Microsoft's required technical criteria for Certified for Windows Server 2012 and for listing in the Windows Server Catalog.

WORKS WITH WINDOWS
SERVER 2008 R2
The "Works with Windows Server 2008 R2" program is intended to help developers and customers ensure that certified applications meet the baseline technical bar for compatibility with Windows Server 2008 R2. This certification requires applications to be tested on Windows Server 2008 R2 in a Hyper-V environment.

Stratus Technologies is the leading provider of simple, cost-effective continuous availability software for Microsoft Windows applications. Stratus' FTvirtual Server™ software unites two unmodified industry-standard servers into a fully redundant, synchronized configuration that appears as a single fault tolerant server. Stratus software keeps applications running nonstop through failures and disasters.

There`s really only so much information you can absorb by reading about an enterprise software product like the NLINK ADC to SAP Solution. At some point you need to see the software in action and that`s what the NLINK ADC to SAP Solution Video Presentations are all about.

At Junot, success means providing our customers with world-class SAP integration solutions. Here are some real-world NLINK ADC to SAP Solution deployments which highlight how working with Junot Systems has benefited just one small cross-section of our customers.

If you have already seen the Video Presentations and would like to learn more by scheduling a WebEx demonstration of the NLINK ADC to SAP Solution please contact us today and we will be glad to arrange it.

For more technical and product information regarding the NLINK ADC to SAP Solution please contact us by pressing the Details button below.